Simcoe Park Small Dog Off-Leash Area Trial Survey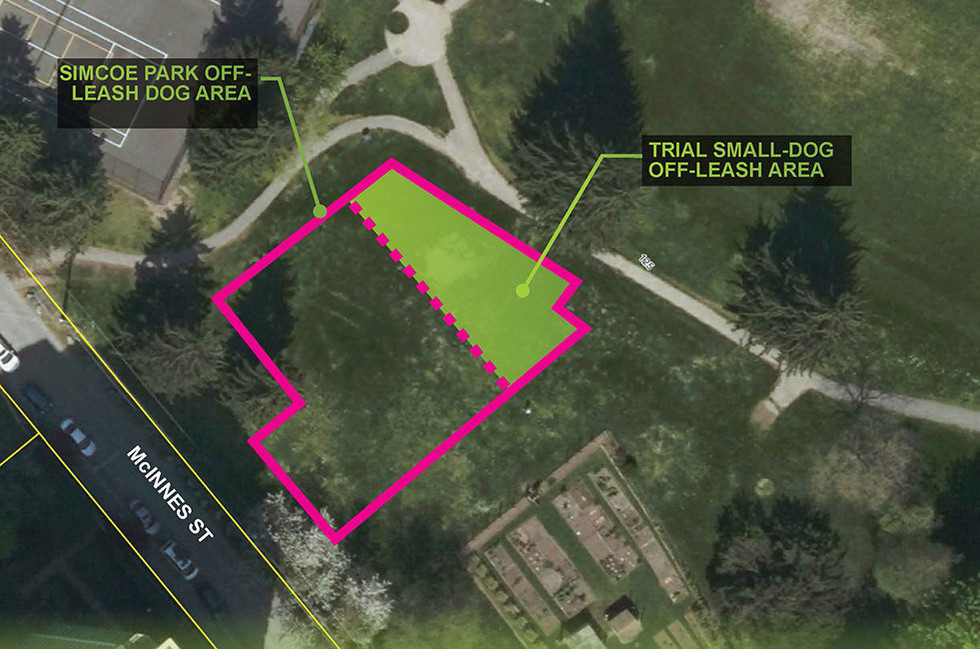 We're looking for feedback as we test the feasibility of a small dog only off-leash area in Simcoe Park. This trial will take place within the existing off-leash dog area. The space will offer small dogs and their owners a place to feel safe and enjoy the benefits that existing users of off-leash dog enclosures currently receive. Your feedback will help shape the future direction of this initiative.
Things to know:
"Small dogs" are defined as dogs weighing less than 25 pounds.
Dog owners are responsible for determining the suitability of their dog for the small-dog off-leash area.
The trial and survey will run through October 31, 2019.
Decisions regarding a permanent off-leash area for small dogs will be made at the conclusion of the trial period.
Please take a few minutes to complete this short survey. All responses will remain anonymous and confidential.
Date posted:
September 30, 2019