Vimy heritage oak tree planted on City Hall front lawn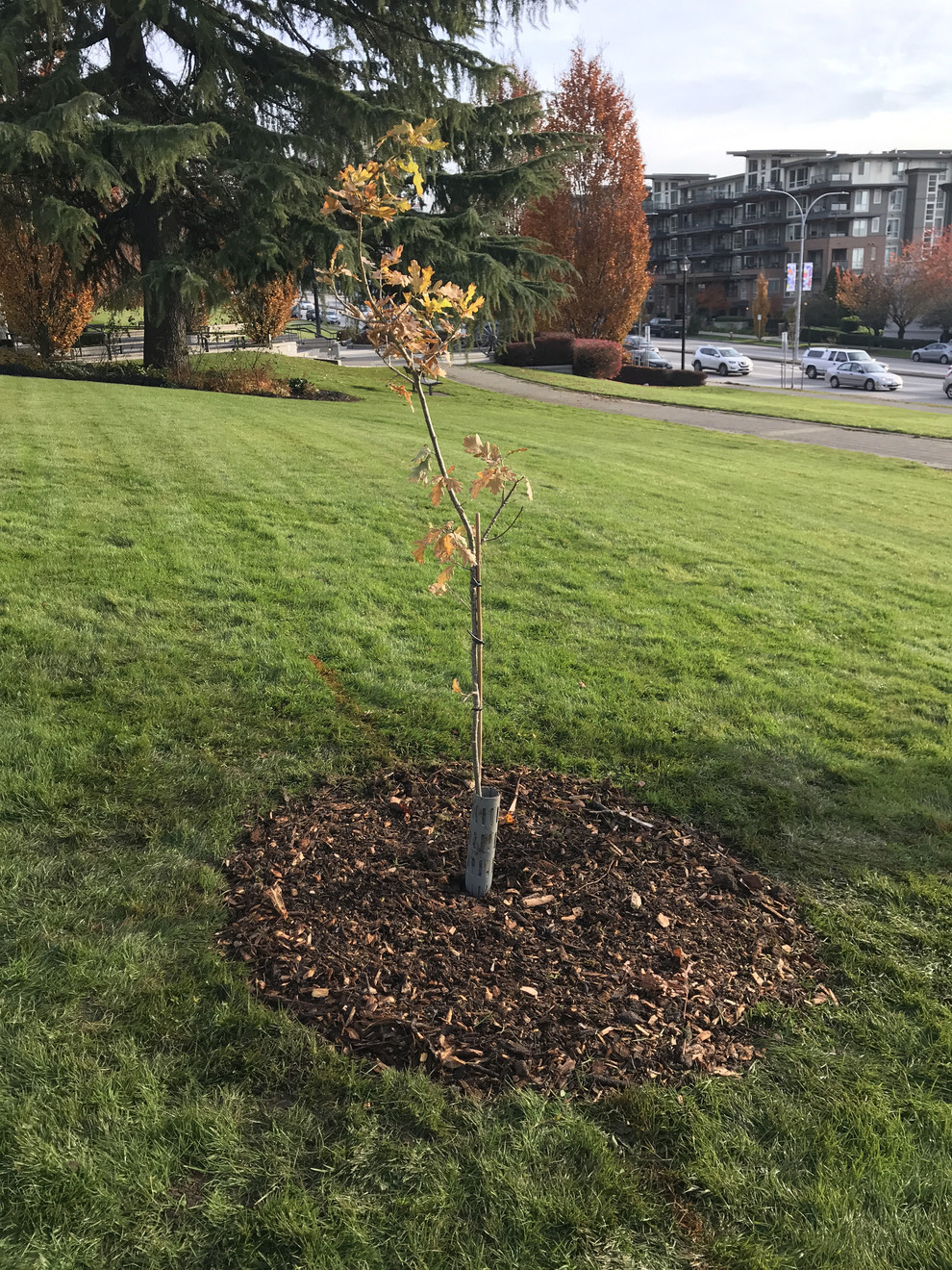 A Vimy heritage oak tree, donated by the Heritage Preservation Society, was planted on the City Hall front lawn on Friday, November 8th. The tree was planted west of the cenotaph, a location that is both publicly accessible and commemorative of World War One. 
More information:
In 1917, the Canadian military was victorious at the Battle of Vimy Ridge. Canadian soldiers had been tasked with taking the Ridge, a strategic allied strong point over enemy positions. It was at great loss and against almost insurmountable odds that the Canadian military was successful in their mission. The outcome of the battle was a marked shift among Canadians who were bolstered by the victory and rallied behind it as a source of pride and nationalism.
Following the battle, Vimy Ridge was left devoid of vegetation, including groves of English Oak trees that once covered the area.  As a memory of his service at Vimy, Lieutenant Leslie Miller sent home a collection of acorns from these trees which he later planted on his family farm in Scarborough, Ontario.  One hundred years on, ten of these original oak trees are thriving. From these trees the Vimy Oaks Legacy Corporation has propagated hundreds of saplings to be repatriated back to Vimy Ridge and shared amongst communities across Canada.
Date posted:
November 8, 2019