Faces of the Fraser: Mike Forrest
Fraser River Discovery Centre, 788 Quayside Drive, New Westminster, BC
Join us for a presentation and talk by Port Coquitlam Councillor and Fraser River Discovery Centre Director, Mike Forrest on May 13th.

The Fraser River is a living, working river that is immensely important to Canada's economical survival. With $4 billion in Gross Domestic Product, and $2.5 billion in annual wages (41,500 jobs), the role this river plays in each of our lives is incredible. Stories from companies, workers, and community members like Mike Forrest will help us to understand the impact this river makes on our daily lives. Forrest Marine Ltd, of which Mike is co-owner, has been operating and working this river for 3 generations and continues to contribute to the success of the province and the country.

Faces of the Fraser is an opportunity for the community to hear directly from those who play a key role in the working river every day.

This session includes a 30-minute presentation by Mike Forrest, and a Q&A session with light refreshments. The event is free to the public, but pre-registration is appreciated.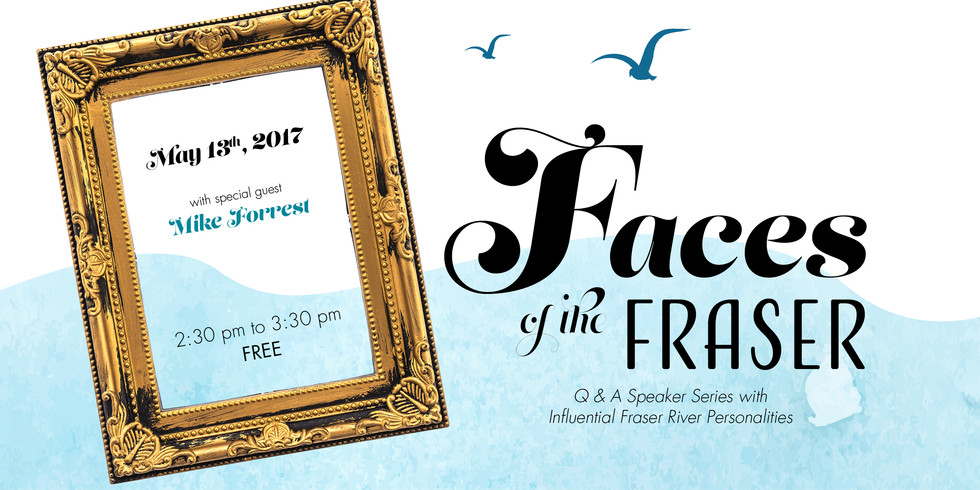 Details
Date:
Saturday, May 13, 2017
Organizer:
Fraser River Discovery Centre
Location
Fraser River Discovery Centre, 788 Quayside Drive, New Westminster, BC