Parkinson's Yoga Therapy for Sleep Workshop
March 2, 2019
March 2, 2019
IMPACT Parkinson's #103 450 E Columbia St, New Westminster, V
Learn some practical yoga therapy that will help you in getting a refreshing sleep!
Sleeplessness in Parkinson's: its causes and some solutions*
Breathing techniques, morning & evening practice
Yoga Nidra & progressive relaxation 
Presented by Kelly Ranford (RYT-200, MCP, M.Ed)
NOTE: This workshop is suitable for those who prefer being seated on the earth or seated in a chair.
*The information provided in this workshop is for your general use, so be sure to talk to a qualified healthcare professional if you have questions about your health.
REGISTER: Please email IMPACT Parkinson's is an Incorporated Non-Profit Society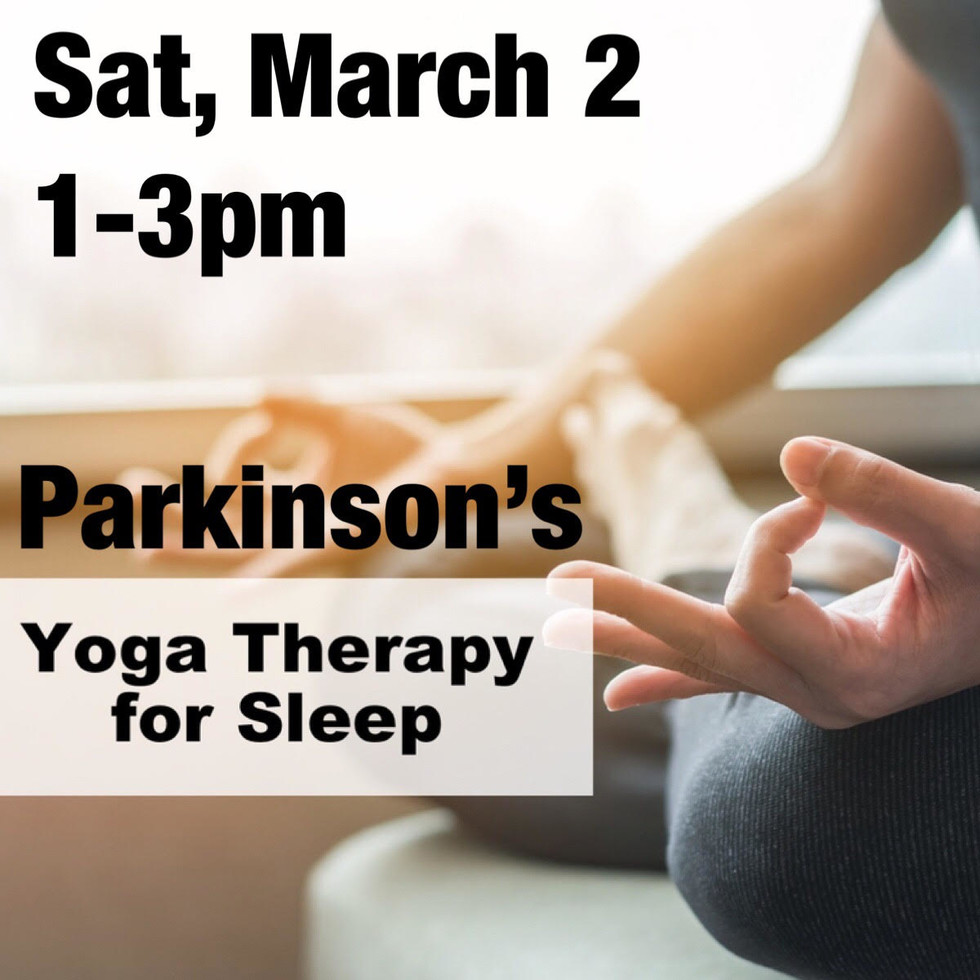 Details
Date:
Saturday, March 2, 2019
Saturday, March 2, 2019
Organizer:
IMPACT Parkinson's
Location
IMPACT Parkinson's #103 450 E Columbia St, New Westminster, V