Mae West's melodrama SEX
Anvil Centre, 777 Columbia Street
Join City Stage New West in a comfy 'living room' setting at the Anvil Centre for the second of our 2019 Sips 'n Scripts reading series "Censored! Forbidden Classics of the Wicked Stage", featuring banned comedies spanning 2300 years of history, all addressing still-controversial themes of women's sexual and financial agency.
June 14: Mae West's 1927 Broadway hit, SEX, landed her in jail for "corrupting the morals of youth" and launched her remarkable, controversial career as a comedienne, playwright, screenwriter, and one of the most powerful cultural icons of the Depression. Sit back with your 'sips' and enjoy the readings or get more engaged by reading supporting roles with professional actors, or taking part in intermission activities. Post-reading talk-back will include history of the play, its impact, and censorship. 
Free, for ages 16+ only. Drinks available for purchase (cash only), including the "Mae West Martini".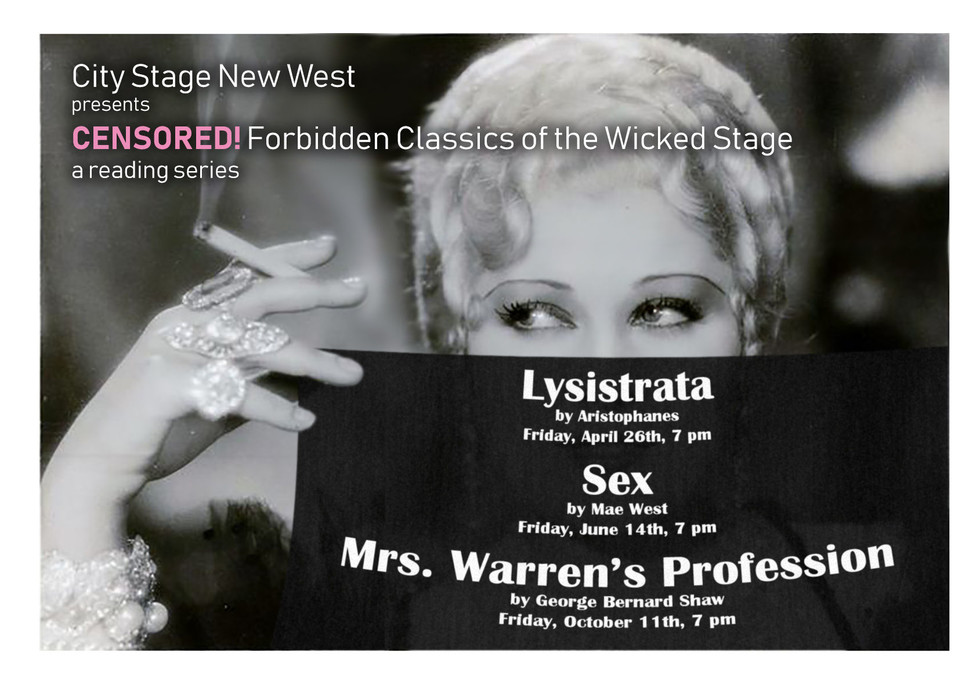 Details
Date:
Friday, June 14, 2019
Organizer:
City Stage New West
Location
Anvil Centre, 777 Columbia Street