Outdoor Movie Series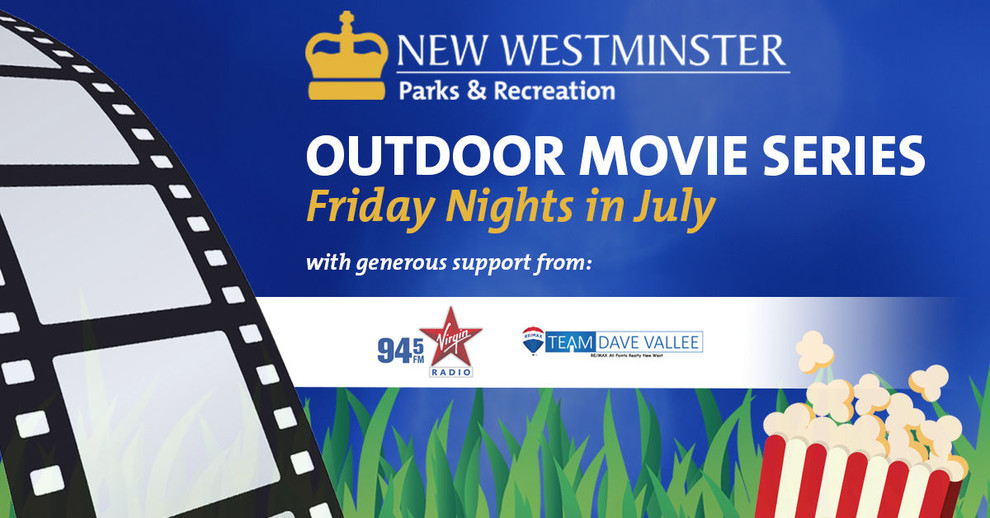 Grab a blanket and snacks and head to your neighbourhood park for an evening open air cinema. At dusk, a movie selected by the community will project on a 16' inflatable screen for you to enjoy with your friends and neighbours.
Admission: Free 
Thank you for all your votes on our online poll! 
We are happy to share 2019's movies chosen by the community:
July 5: The Emperor's New Groove @ Port Royal Park
July 12: The Lego Movie I @ Sapperton Park
July 19: The Avengers I @ Moody Park
July 26: Bohemian Rhapsody @ Westminster Pier Park
New for 2019 is our single movie week for an adult audience. Extended hours will be available at Eats Concession on July 26 from 8:00-11:00 pm with food and liquor sales. Also, on July 19, the Moody Park Outdoor Pool will be open until 9:30 pm so you can get a swim in before the movie starts!
Remember to watch this page for cancellations due to inclement weather. Decisions will be made by 4:00 pm on each respective movie date.
---
Partnership Opportunities
The City of New Westminster is offering partnership opportunities for your company to gain brand exposure and be aligned with the Outdoor Movie Series. As a sponsor, you will be recognized as a community partner and benefit by being included in event marketing and promotional campaigns coordinated by the City of New Westminster. Sponsorship includes the full series of four films. 
$1,000 Presenting Partner (up to 10 partnerships available)
Company acknowledgement as a sponsor in all print and social media advertisement
Recognition banner located in close proximity to the inflatable screen
Opportunity to host pre-film family friendly interactive activity in a 10 X 10 corporate tent
Opportunity to present opening acknowledgement in event welcome script
Corporate logo included in event sponsor recognition screen display
NOTE: All onsite promotion and activity is subject to City staff approval.
Contact: Sloane Elphinstone
T: 604-777-5123
E: