Please do not include
*Can be recycled in the blue bin outside Lord Kelvin and Lord Tweedsmuir Elementary Schools, or Glenbrook and Queensborough Middle Schools
**Recycle at the City's Recycling Depot.
** Can be recycled at the Salvation Army at 774 Columbia Street (rear entrance).
 
Please do not overfill your cart. The lid should close easily. Be careful not to pack material too tight as it may not fall out when being emptied.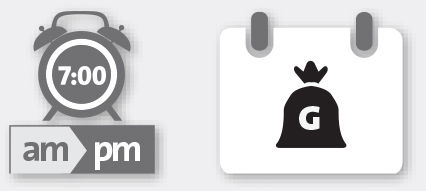 Garbage will be collected on a bi-weekly basis. Please refer to the Collection Schedule for more details.