Irving House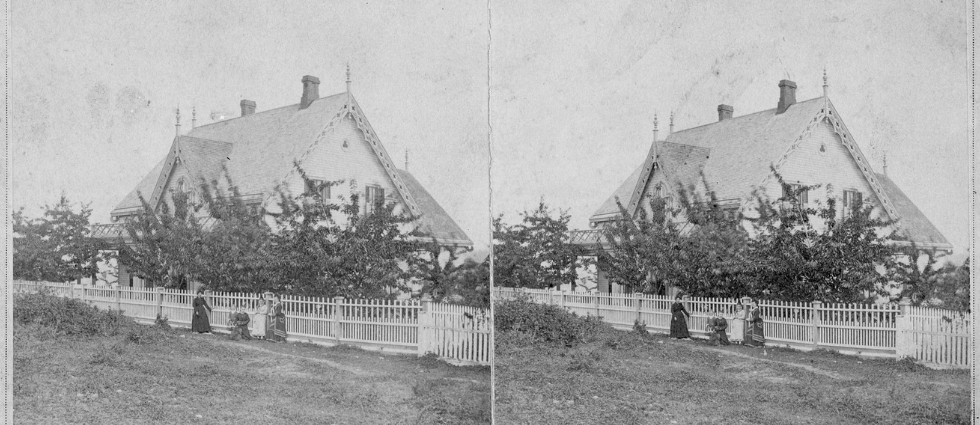 ---
Written Tours
We are pleased to offer written tours of Irving House in the following languages:

The Irving House script is translated by our wonderful volunteers. Please refer to the volunteer section of our website If you are interested in volunteering your time and skills to translate the script into additional languages.
---
About Irving House
Located in the heart of New Westminster, Irving House is one of the oldest community heritage sites in BC. Built in 1859, this Gothic Revival style colonial home belonged to Captain William Irving and family descendants. 

Over 140 years of memories live within Irving House "…the handsomest, the best and most home-like house of which British Columbia can yet boast..." was how Irving House was described in the British Columbian newspaper in April 1865.
With 14 furnished rooms to enjoy, Irving House is a must-see for everyone interested in New Westminster's past and anyone interested in the Victorian and Edwardian periods, heritage architecture or colonial BC. 

During your visit you will see ornate ceiling plasterwork, the glow of original wallpaper, original home items, and the elaborate fireplaces. 
---
Irving House Restoration Work
Irving House was closed for restoration work from April 2-27, 2018, and reopened on April 28, 2018. The house's entrance and upper hall were restored to the late Victorian Period, revealing papers not seen since the mid-20th century. 
In 2009, while working with conservator Simone Vogel-Horridge, museum staff found original ca.1897-1903 papers in the entrance and upper hallway of the house — a 3-piece set of consisting of a wallpaper, 18" frieze, and a ceiling paper.  Last year, these stunning papers were meticulously redrawn and colour-matched by Stuart Stark, Heritage Consultant and wallpaper designer, to the original palette used in the house. They were then printed in England and shipped to New Westminster for installation. The hallway cornice work and entrance ceiling medallion will also be painted to match the original colour scheme as a complement to the papers.
This work is part of an ongoing multi-year project to stabilize and restore Irving House to its original appearance at the turn of the 20th century. Since 2011, Irving House has received a new fire and electrical system along with a state of the art geothermal heating and cooling system. The exterior of the house has also been repaired and repainted to match the original ca.1900 colour scheme.  In 2018, Ms. Vogel-Horridge returned to clean and restore the rare and original gilded 1887 wallpapers in the house's Small Parlour and will be returning this spring to do the same in the Large Parlour.