Glass Recycling
The City of New Westminster is now collecting glass packaging in a new curbside collection program.
Your new grey box accepts non-refundable glass packaging, such as jam, sauce, or pickle jars. 
How the Program Works
Each single family home will receive one 27L grey box that will be collected once every four weeks.

The curbside glass collection schedule will be different from the existing solid waste collection schedule, as glass requires manual collection and must be collected separately. Each collection zone (A, B, C, D) will be divided into four sub-collection zones and will receive glass collection once every four weeks on their respective collection day.*
*See the schedule for your specific glass collection zone.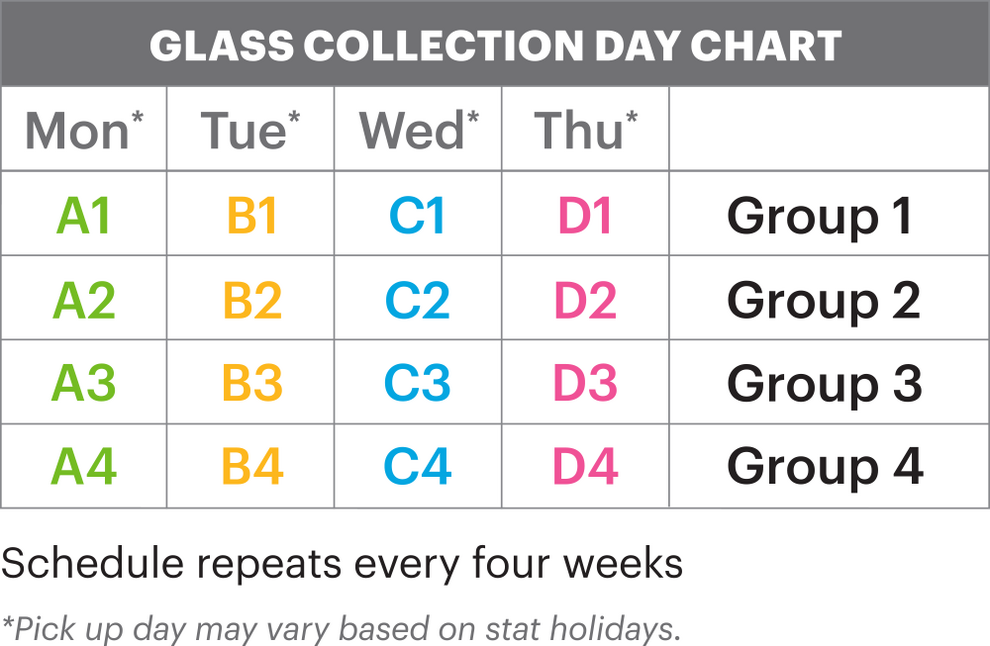 Accepted

Non-refundable glass bottles and jars, such as jam, sauce, or pickle jars

Containers must be emptied and rinsed with lids separated in general recycling.


Optional

Refundable glass bottles, such as wine and beer bottles

 

Not Accepted

Drinking glasses, windows, mirrors, ceramics, and light bulbs