Curbside Collection Schedule
Click here to view the 2023 Curbside Collection Schedule
Click here to view the 2023 collection schedule calendar and zone map
Please reference the information below to determine your glass collection day. 
HOW To use the 2023 zone map and collection schedule calendar
1. Search the city map below to find your Collection Zone (e.g. Zone A) and Glass Collection Zone (e.g. A1).
2. Fine your Glass Collection in the chart below to determine your Glass Collection Group. You Zone determines which day of the week your glass is collected. Your Group determines which week(s) in a month your glass is collected.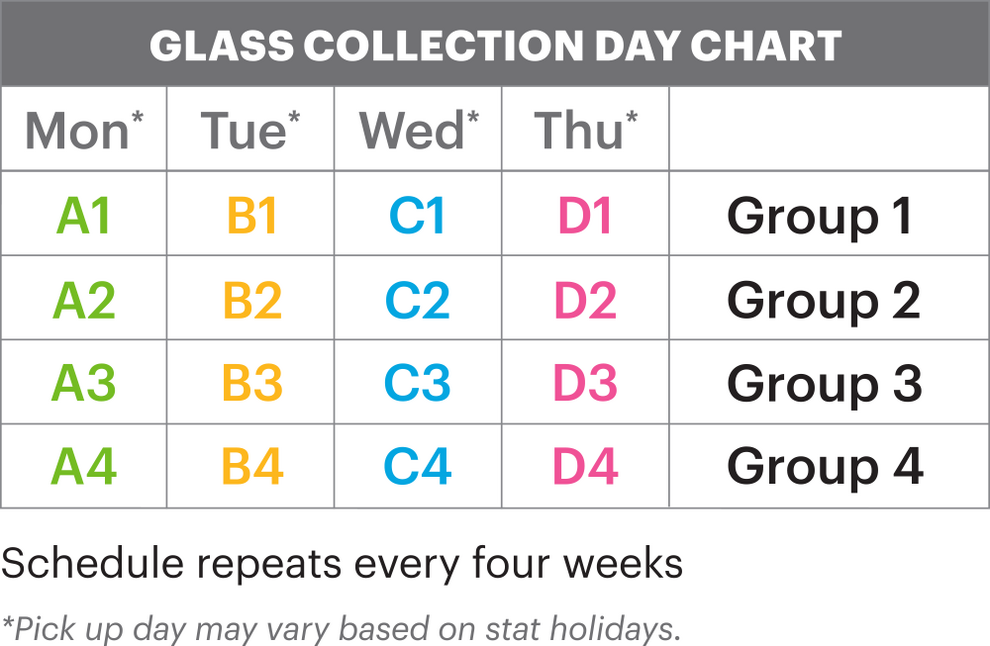 3. Find your Zone colour in the calendar to determine your collection days. The corresponding icons show what to put out; only put glass out when it's your Group's week.