Garbage Collection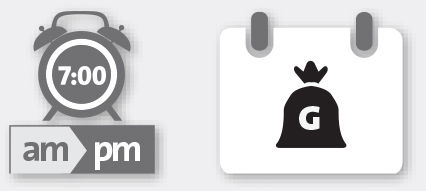 Garbage will be collected on a bi-weekly basis. Please refer to the Collection Schedule for more details.
Please do not overfill your cart. The lid should close easily. Be careful not to pack material too tight as it may not fall out when being emptied.
*Recycle at an alternate recycling depot.





* Recycle at an alternate recycling depot.

** Can be recycled at the Salvation Army at 774 Columbia Street (rear entrance).

Special Pick-up Service update: Due to the COVID-19 pandemic, special pick up service is suspended until further notice. Thank you for your patience.

For larger items requiring disposal, the City may be able to offer a special pick-up where the item(s) can be collected from the curb for a fee. Call our Engineering Operations team at 604-526-4691 for special pick-up inquiries (restrictions may apply). 
 

Keep your city clean. Report any incidents of illegal dumping at 604-526-4691.

Place extra tagged bags 1 metre away or on top of your garbage cart on garbage collection weeks. Please ensure they weigh less than 50 lbs so the driver can lift the bags.