Acceptable Items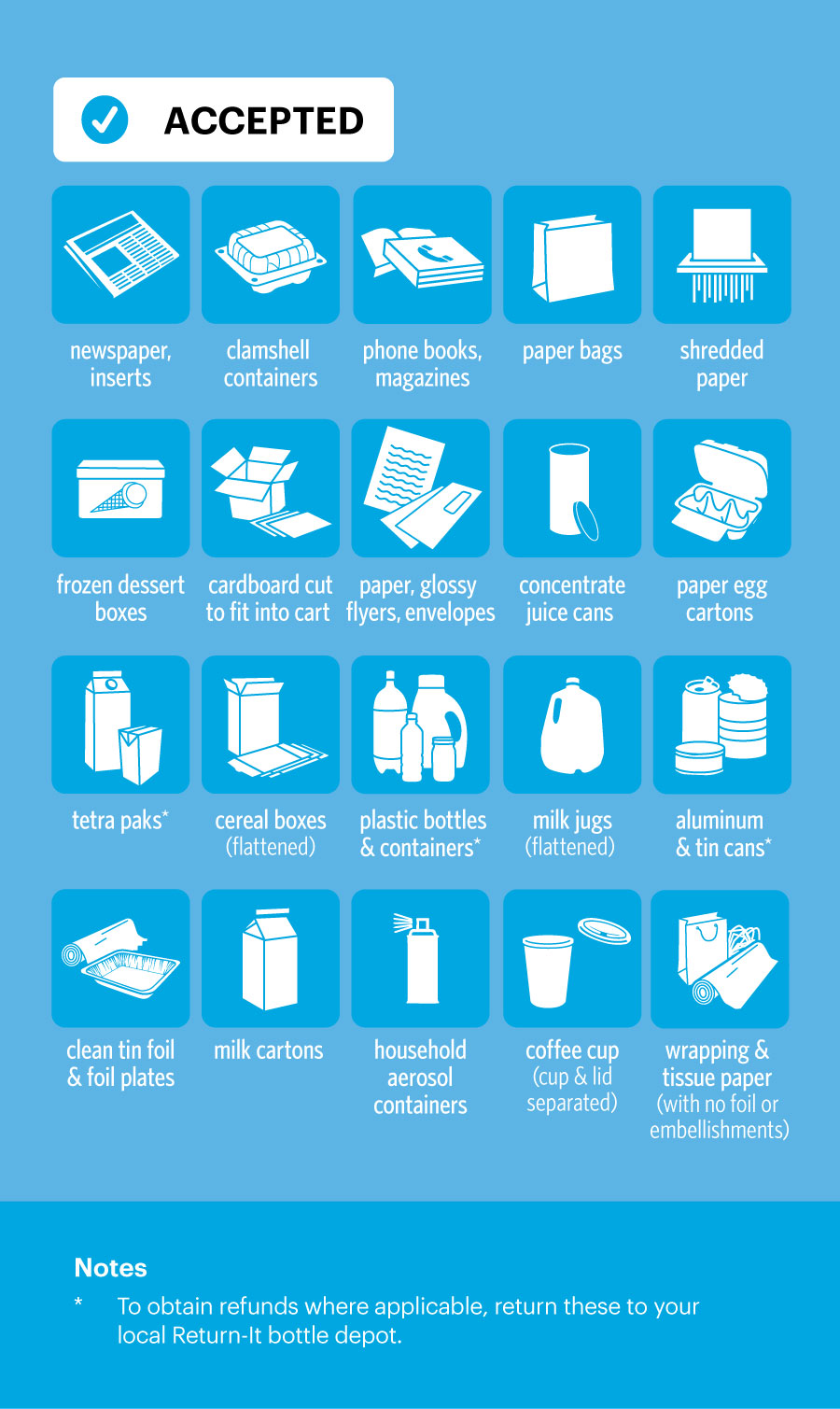 *To obtain refund where applicable, return these to your local Return-It bottle depot.
Note: Please do not bag recyclables or tie items together.

Please place all your recyclables into the single-stream recycling cart. It's quick and easy, no sorting required - just give it a quick rinse and toss it in the cart!

Please note: Glass is no longer accepted in your blue cart. Glass must be taken to the Recycling Depot for recycling.