2019 Water Main Replacement Program
Background
The City of New Westminster has recently awarded the 2019 Watermain Replacement Program to Hyland Excavating Ltd.

Construction Disruptions
Work is currently taking place on Seventh Avenue between Eighth Street and Sixth Street. 
Project Task

Location

Duration

Impact

Water Main Replacement
Seventh Avenue between Eighth St. & Sixth St.
June 24 - August 30

Driveway access and street parking will be impacted. 

The bike lane on the north side of Seventh Ave. will be closed for the duration of the project.

Cyclists will be accommodated through site but may be required to dismount and walk. Cyclists may wish to detour to Hamilton Street.

Due to the nature of the work, there will be some minor interruptions. The contractor will be blocking off a section of the street with yellow caution tape and signs. We ask that residents and visitors not park in these areas. 
Residents of affected households and businesses will be notified at least 24 hours in advance of these interruptions.  Access to some driveways and street parking will be impacted due to the nature of the work. Contractors will have steel plates on site to span a trench if access is urgent during the day. The trenches will be backfilled on a daily basis.  We will endeavor to minimize disruption as much as possible. However, as with a project of this nature, some disruption is inevitable.  If special consideration is required, please contact the City's project manager.
Project Maps
Click to enlarge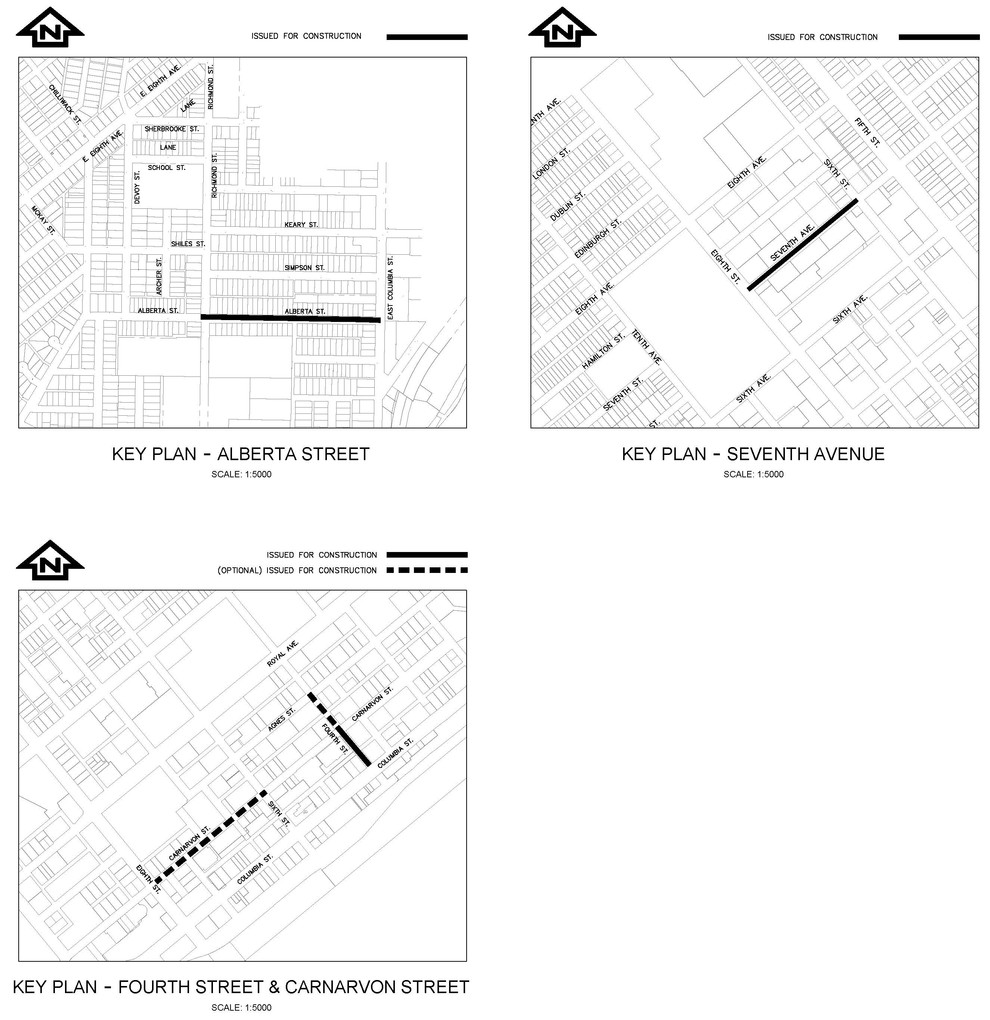 Please note that this project will be phased over the course of the year in coordination with other projects taking place in the area. 

Contact 

Should you require further information regarding the watermain replacement program, please contact Amir Aminpour, Engineering Projects Manager, at 604.515.3796 or by email at