1. Ecological Restoration of Lower Brunette River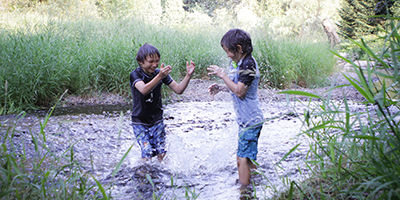 Encompassing the reaches of the river between North Road and its mouth on the Fraser River, the lower Brunette River is a fish-bearing stream that's been severely affected by urban development and flood prevention projects. The Brunette Basin Watershed Plan was a 2001 collaboration between Metro Vancouver and various regional partners.
Metro Vancouver owns lands designated for liquid waste along the Lower Brunette River and has responsibilities for managing designated drainage facilities in this watershed. Partners to the watershed plan include the Brunette Basin Coordinating Committee and the Sapperton Fish and Game Club – two organizations that respectively, have coordinated municipal stewardship and been instrumental in returning salmon to this river. Learn more about this restoration project through Metro Vancouver's Ecological Health Action Plan.