3. Cumberland Point Park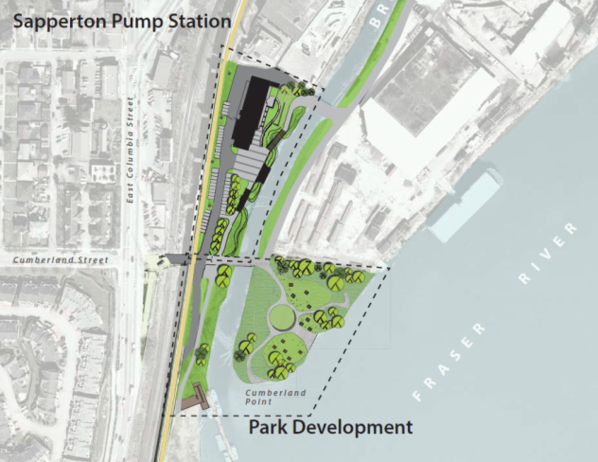 Located at the mouth of the Brunette River, this park will provide a picnic area and rest stop along the greenway. Two conceptual design options for Cumberland Point were developed in 2014.
A public input processes was undertaken in 2015 to decide on these options, and construction of the nearby Sapperton Pump Station is ongoing. The full completion of the project is expected in 2020.
The following Metro Vancouver report provides an update on the status of planning for the park. 
Click here to view the Metro Vancouver report and for project updates, see Metro Vancouver's project page.